Computer Gaming, a Personal History
Tipa recently gave her own history of computer gaming going back to college mainframe days at UNH, and Colossal Cave Adventure, which appears to be a replication of Adventure, first written by Will Crowther, and expanded by Don Woods, which I credit with using up a lot of teletype paper at the computer center of the University of Washington. (Did you know that there is a real-life Colossal Cave which Will Crowther based his game on?)

But it wasn't the first computer game I ever played. That distinction goes to this game:

TRY YOUR HAND AT GOVERNING ANCIENT SUMERIA
SUCCESSFULLY FOR A 10-YR TERM OF OFFICE.
HAMURABI: I BEG TO REPORT TO YOU,
IN YEAR 1, 9 PEOPLE STARVED, 13 CAME TO THE CITY
POPULATION IS NOW 106
THE CITY NOW OWNS 1000 ACRES.
YOU HARVESTED 3 BUSHELS PER ACRE.
RATS ATE 200 BUSHELS.
YOU NOW HAVE 2800 BUSHELS IN STORE.
LAND IS TRADING AT 24 BUSHELS PER ACRE.
HOW MANY ACRES DO YOU WISH TO BUY?

Yes, that's Hamurabi, which you can still play online, if you must. I had fun with that game, for a couple of days at least.

I also spent a great deal of time with roguelikes, as Tipa did. I first ran across rogue on the Stanford CSD's Vax computers that were provided to we graduate students. In the arcades it was the time of PacMan, Galaga and Defender. But on the third floor of Margaret Jacks Hall, we had perhaps a dozen or more Xerox Alto computers. If you haven't heard of them, they inspired a great deal of the famous Macintosh UI. But they had bitmapped raster graphics, network connections, and best of all, they had games!


There was a pinball game: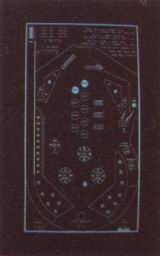 It was pretty full featured, except for color, and very elementary sound, it was about as fun to play as modern computer pinball games. And no that wasn't a slam, it's still a good way to kill 15 minutes waiting for everyone else to get ready.
They also had a Star Trek game.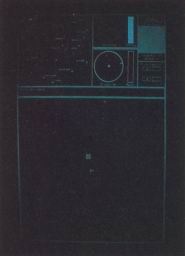 Unlicensed of course. It was multiplayer, you could be Federation, Klingon or Romulan. You could warp to different systems, and engage in real time battles with other players. You would fight by firing photon torpedoes or phasers. Both were aimed via point and click. There were gravity wells. You could call it a nerds paradise, and you wouldn't be far wrong.
By the way, there was a text version of StarTrek which was popular in mainframe days.
But the most heart-pounding game of them all on that network of Altos was MazeWar.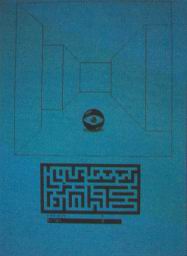 This game was incredibly simple, and hugely fun. You were placed in a maze, your avatar was a giant eyeball. You could shoot lasers straight ahead of you. And you ran around the maze at breakneck speed shooting the other eyeballs. It's the simple things in life you treasure.
(Many thanks to
Digibarn
for their
collection of photographs
of the groundbreaking Altos)
At that point my computer game playing pretty much dovetails with Tipa, who concludes with:

And now we're where we are now, beset by WoW-alikes, just as we had Zork-alikes, Rogue-likes, Ultima-likes, Myst-likes and so on in the past. The pattern is ALWAYS the same. An innovator makes something new. A polisher refines it and becomes wildly popular. Imitators flood the market.

We are at that last stage now. WoW-likes everywhere. THIS is what Richard Bartle meant when he said he had played WAR already — it was called WoW. I write about MMOs because I am so, so excited about what is to come, what game being written RIGHT NOW will change the entire way we think about online gaming, that will make this current generation quaint, and something we write about in retrospectives like this one.

To which I can only say, right on!